We're Off
All figures are made of Cellu-clay over wire
and cloth armature, glue, glitter, muslin, spanish moss,
fine cotton cording, cotton gingham, imitation "hair",
imitation "fur," rayon ribbon, cotton corduroy, cotton duck,
antique metal heart, fine nylon crinoline, silver metallic paint,
plastic buttons, permanent wood base.
dimensions: Dorothy: 13 1/2"tall, Cowardly Lion: 15 1/2",
Tin Man: 20 1/2", The Scarecrow: 17 1/2".
**View the individual dolls here.
Overall 14" wide x 20 1/2" tall
$625.00
plus shipping & handling and applicable sales tax

email: lillian@a-lil-whimsy.com
to use PayPal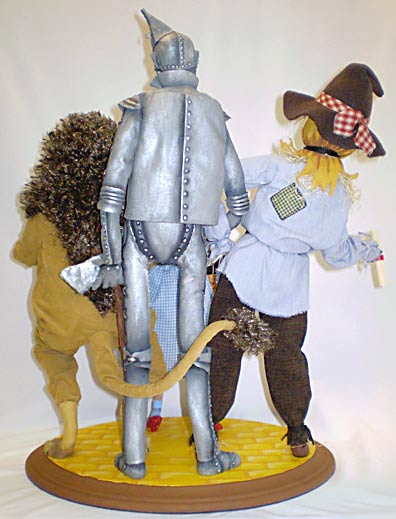 back view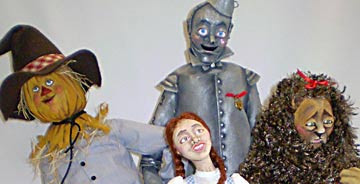 View the individual dolls
here
.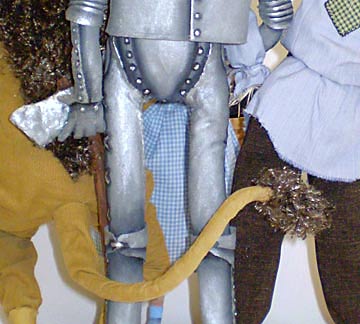 back view, closer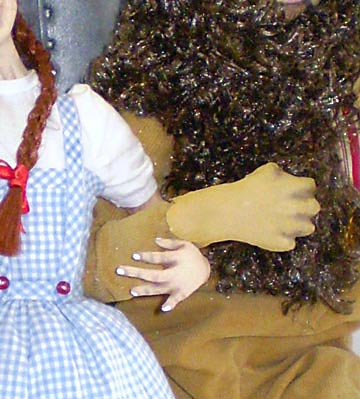 Home | Dolls | Doll Series | Shadow Boxes | Tea Cup Treasures | Gifts | What's New
Workshops | PDFs for Sale | Contact Me | About Me | Blog | Links | Press
email: lillian@a-lil-whimsy.com
© 2015 Lillian Alberti
All Rights Reserved